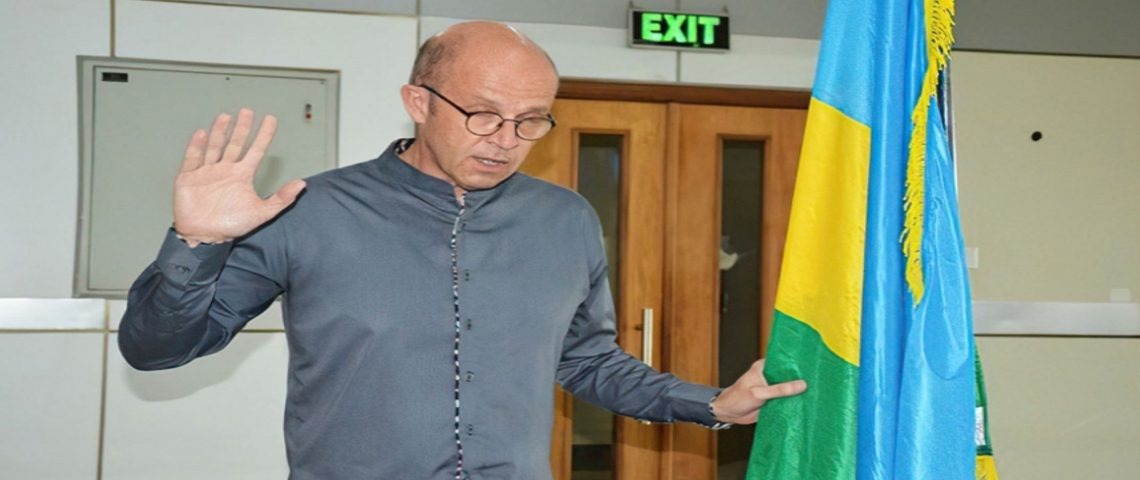 The outgoing University of Rwanda Vice Chancellor, Scottish  Prof. Philip Cotton, takes oath marking his acquisition of Rwandan citizenship.
The new law governing Rwandan nationality offers preferential treatment to people with special skills, talents and those with substantial investment that are needed in the country. There are people who want to invest in Rwanda and those who have special skills that we lack in the country, and to reside in the country. So, there is no reason to deny them Rwandan nationality.
Giving chance to immigrants who have been in Rwanda for at least 25 years

Article 18 of the law stipulates that conditions for applying for Rwandan nationality by acquisition on grounds of being an immigrant include having immigrated to Rwanda for social, economic or political reasons, or being a descendent of a person who migrated to Rwanda for such reasons.

The applicant migrant must have been continuously living in Rwanda at least for 25 years and have lost connection to his or her country of origin.